You can choose between many different payment methods: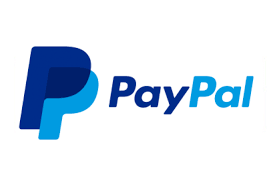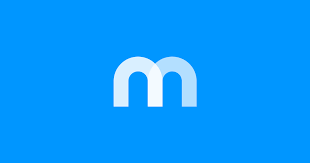 PAYPAL
PayPal is an easy, quick and reliable means of payment. Provided you have a PayPal account, you just pay using your email address and your password. Your purchase is also secured with buyer protection.

Your order is sent upon receipt of the money. PayPal offers various payment options and insures orders up to € 500. After choosing PayPal as your payment method, you will be redirected to PayPal and asked to login with your account or register yourself for a new account. Just select the desired payment method (PayPal credit, debit or credit card) and confirm the payment.
CREDIT CARD
When paying by credit card, simply select your preferred credit card type. We accept VISA, Mastercard and American Express credit cards.

For credit card payment, we need your credit card number, the expiry date and the verification code on the back of the credit card. Our payment provider, Stripe, enables a convenient and safe payment process direct in our check-out process. The charge on your credit card account will be made upon completion of the order.
AMAZON PAY
With Amazon Pay you can shop safely and quickly without entering your payment and address details. If you already have an Amazon account, you can pay immediately with the payment method stored there - either by direct debit or by credit card.
Amazon Pay does not pass on the payment data stored in your Amazon account; you don't need to specify them when placing the order.

KLARNA (UK/US)
Buy now, Pay later with Klarna. Pay Later gives you 30 days* to pay once your order has been shipped. No fees, no interest.
UK Klarna:
30 days to pay
No account sign-up required
You must be 18
No credit application – Receive your goods first, pay later. Klarna will email payment instructions to you. Just select "Pay After Delivery" at checkout

US KLARNA:
KLARNA - Pay Later:
Get time to try your order and only pay for what you love. Pay later lets you pay up to 30 days after purchase.
Choose "Pay later" at checkout, no signup required.
Receive your purchase and start enjoying it immediately.
You have up to 30 days to decide if you'll keep it or not.


KLARNA - Slice It:
Spread your payment over 4 equal installments that are automatically debited from your card every other week.
Choose "Slice It" at checkout and pay one fourth of your order amount using your debit or credit card.
Receive your purchase and start enjoying it immediately.
The remaining three payments are automatically debited every two weeks.
Belfius Direct Net (BE)
Belfius is one of the largest banks in Belgium and offers its customers its own payment solution. This enables customers to make payments in real time in their familiar online banking environment. The details such as beneficiary, amount and subscription are filled in in advance. This reduces the risk of failed transactions. Incoming payments via Belfius Direct Net are guaranteed and their status is immediately available.
First, the customer chooses Belfius as the payment method and then decides whether to pay by mobile phone (Belfius Mobile) or desktop (Belfius Direct Net). Belfius Mobile works with a QR code. The customer can pay quickly by scanning the QR code. If the customer wants to pay with Belfius Direct Net, he needs his box (or reader/scanner) to confirm the payment.
iDeal Mollie
iDEAL is the most widely used payment method in the Netherlands. It is possible to pay with iDEAL through the 10 largest Dutch banks: ABN AMRO, ASN Bank, Bunq, ING, Knab, Rabobank, RegioBank, SNS Bank, Triodos Bank and Van Lanschot.
The payment method is based on a bank transfer, but with iDEAL the amount and account number of the recipient are already filled in. One of the advantages of iDEAL is that the incoming payments are guaranteed: The customer cannot charge back the payment after completion.
After a customer has chosen iDEAL, he chooses his own bank. The consumer is then redirected to the bank's secure online environment where the payment is completed. Banks use different methods to verify the payment. This can be done using a TAN code received by SMS, a QR code in an app or a TAN device. The payment is processed immediately after verification.
Any Questions? Leave us a message on:
E-Mail